DRS Automatic Retinal Camera

DRS Automatic Retinal Camera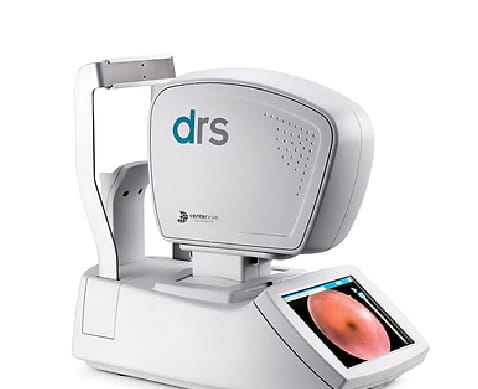 The DRS Automatic Retinal Camera conducts retinal examinations with automated system which spontaneously aligns the target eye, focuses the retina and captures the retinal image with a low-intensity flash to make the patient comfortable for the examination. The whole process can be completed in less than 30 seconds.
Visumax® Femtosecond Laser

Visumax® Femtosecond Laser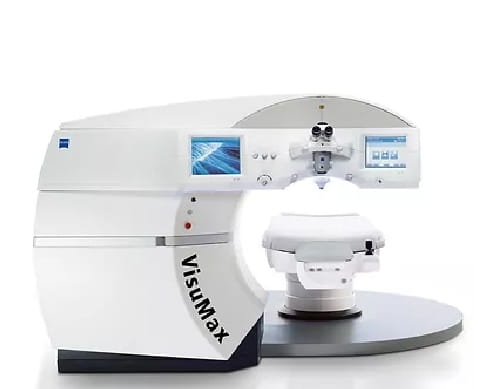 Visumax® Femtosecond Laser is used for SMILE refractive surgery by cutting through the middle portion of the cornea with the femtosecond laser, without opening the corneal flap. The thin tissue within the cornea could be extracted through the small incision of less than 3mm to alter the curvature of the cornea to achieve the effect of vision correction.
Optical Coherent Tomography

Optical Coherent Tomography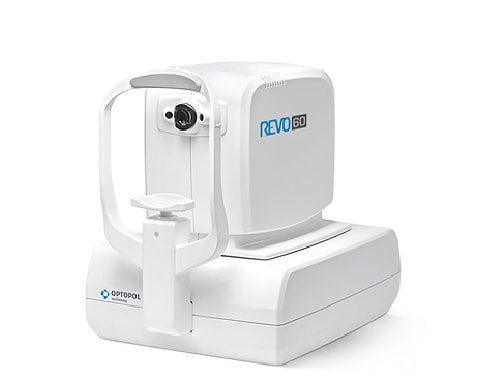 OCT applies newly-developed optical image processing technology to produce high-resolution cross-sectional scans in real time, allowing clear visualisation of the deeper layers of the retina. It is a non-invasive, non-contact scanning examination which can detect early glaucoma, macular oedema, diabetic eyes, etc.
Visual Field Perimeter

Visual Field Perimeter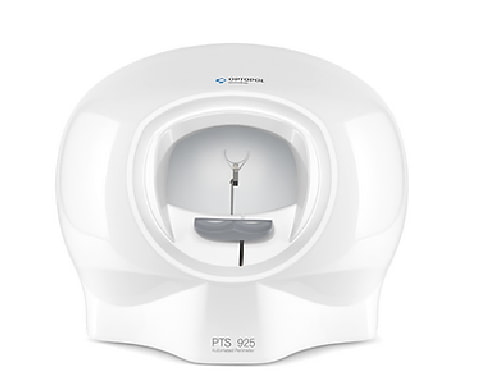 Visual Field Perimeter uses a computerised system for field of view examination and analysis with a 170° horizontal and 90° vertical test range for accurate determination of visual sensitivity and field of view. The analytical  device helps diagnose Glaucoma or other eye diseases that cause visual field defects.
Non-contact Tonometer

Non-contact Tonometer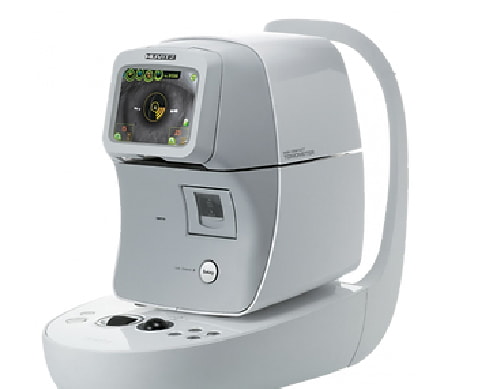 The non-contact device measures intraocular pressure by blowing air without touching the patient's eyes and the air flow can be adjusted for greater comfort during the test.
Auto Refractor

Auto Refractor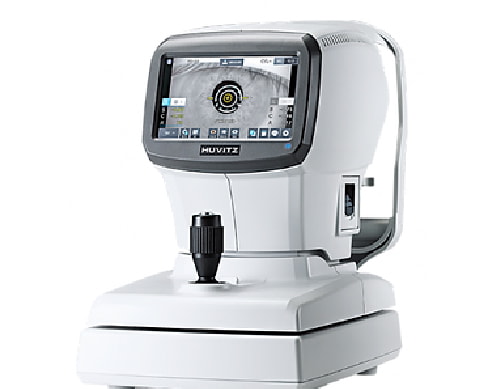 Myopia, astigmatism and hyperopia can be measured with the Auto Refractor. Equipped with Smart Assembly Movement Control (SAMC) technology, the device automatically adjusts to obtain the refraction data more accurately.
Auto Lensmeter

Auto Lensmeter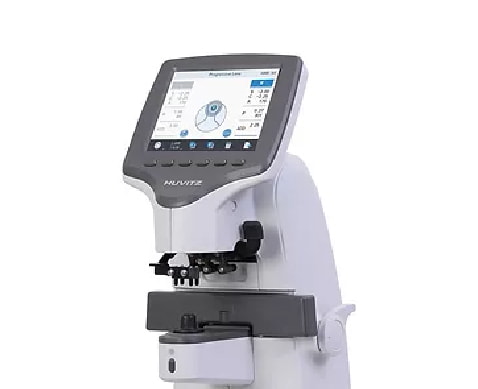 The automatic lensmeter is provided with Wavefront analysis technology, which, together with the wider test range on the instrument, enables quick and accurate measurement of all degrees on the lens, especially for measuring progressive lenses.
LightLAS SLT Combination Laser
(Argon Laser / SLT / YAG)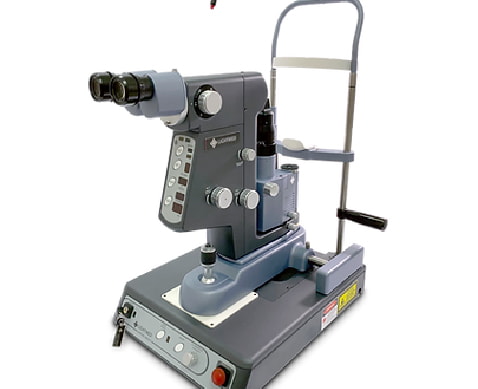 The laser device is supplied with three laser treatment techniques, including Selective Laser Trabeculoplasty (SLT), Argon Laser and YAG. These three laser treatments have been used for treating various common eye diseases and doctors are able to combine different laser treatment techniques to achieve the best treatment results.