Small Incision Lenticule Extraction (SMILE) is a new generation of corneal refractive procedure approved by FDA. Supplied with Carl Zeiss VisuMax Femtosecond Laser, doctors are able to correct the vision of patients with myopia and astigmatism. Moreover, the technology is faster, safer and better quality than the conventional LASIK. There are over 4 million SMILE cases worldwide and it is becoming increasingly popular in Hong Kong. Clinical trials have shown high satisfaction levels and stable results in vision correction after receiving SMILE. The whole process only takes 10 minutes!
Scroll down to read more

SMILE not only solves the problems caused by wearing glasses and contact lenses, but also makes you more confident. The following videos are real SMILE users' experiences: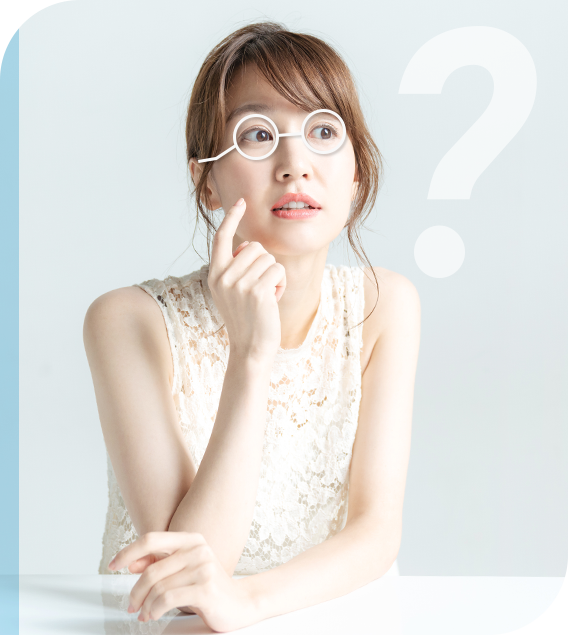 Monocular correction could be completed in just 4-5 minutes
Faster recovery of vision and wounds due to an almost 80% reduction in the size of the incision compared to LASIK
No flap related complications after surgery
Normal activities can be resumed within a few days after surgery and the level of satisfaction regarding vison improvement is very high
Consistent results, bringing us more effective, safer and faster results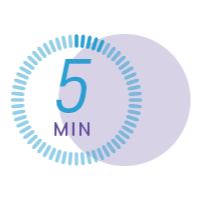 Surgery completed
within 5 minutes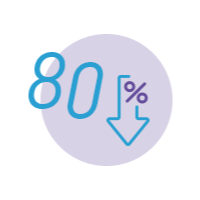 Incision reduced
by up to 80%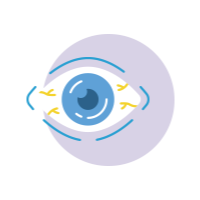 Suitable for people
with dry eyes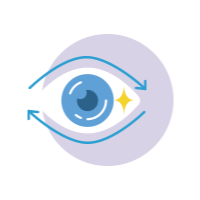 Faster
wound recovery
Book now and enjoy our SMILE surprise offer of $19,800 at Vivid Eye Centre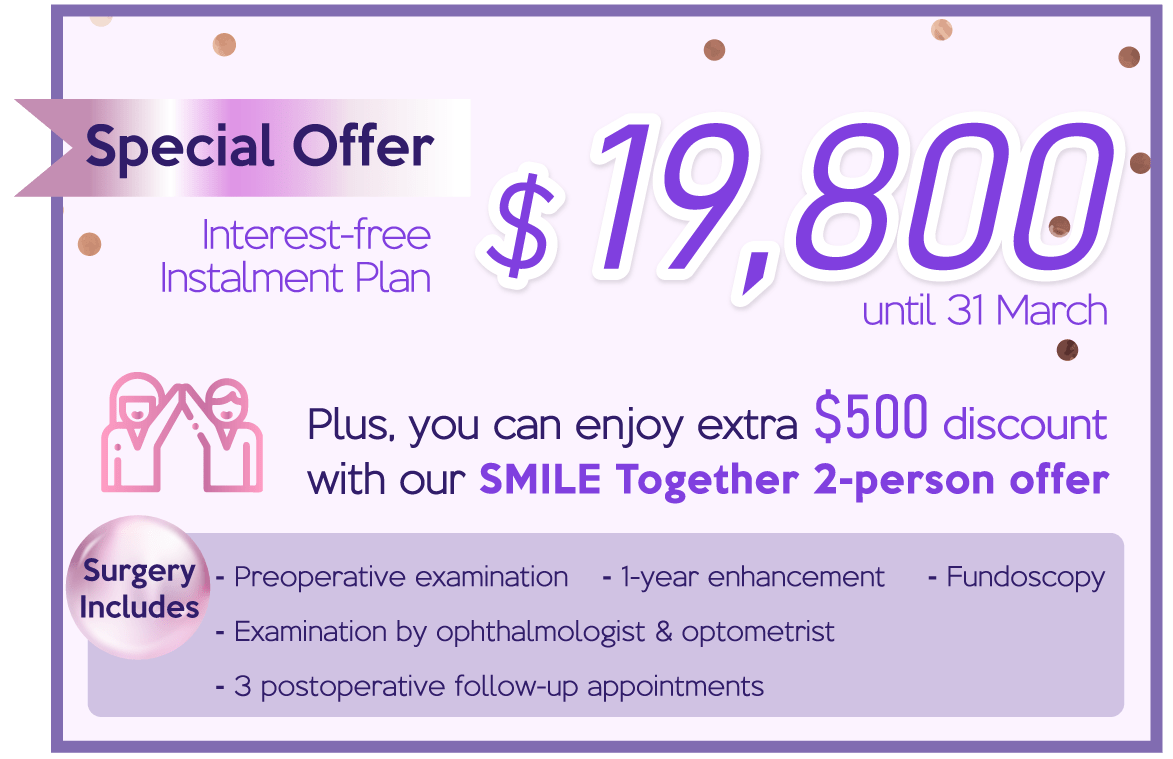 SMILE is performed by cutting through the middle portion of the cornea with the Femtosecond Laser. The thin tissue within the cornea could be separated and extracted through the tiny incision to alter the corneal curvature to achieve the effect of vision correction (i.e. reducing the conditions in myopia and astigmatism).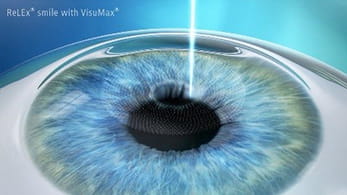 Step 1.
Direct laser cutting
of the cornea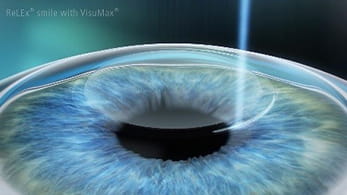 Step 2.
A laser incision
of 2-4mm is made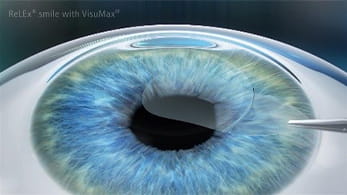 Step 3.
Extract the cut part
through the incision
Corneal collagen cross-linking (Treatment for eye problems of Keratoconus, thin cornea, etc.)

The cross-linking is a treatment of applying riboflavin (a vitamin B2) eye drops to the patient's eyes over which UV light is then directed for 45 seconds to 1 minute, strengthening the corneas as the corneal collagen fibres cross-link.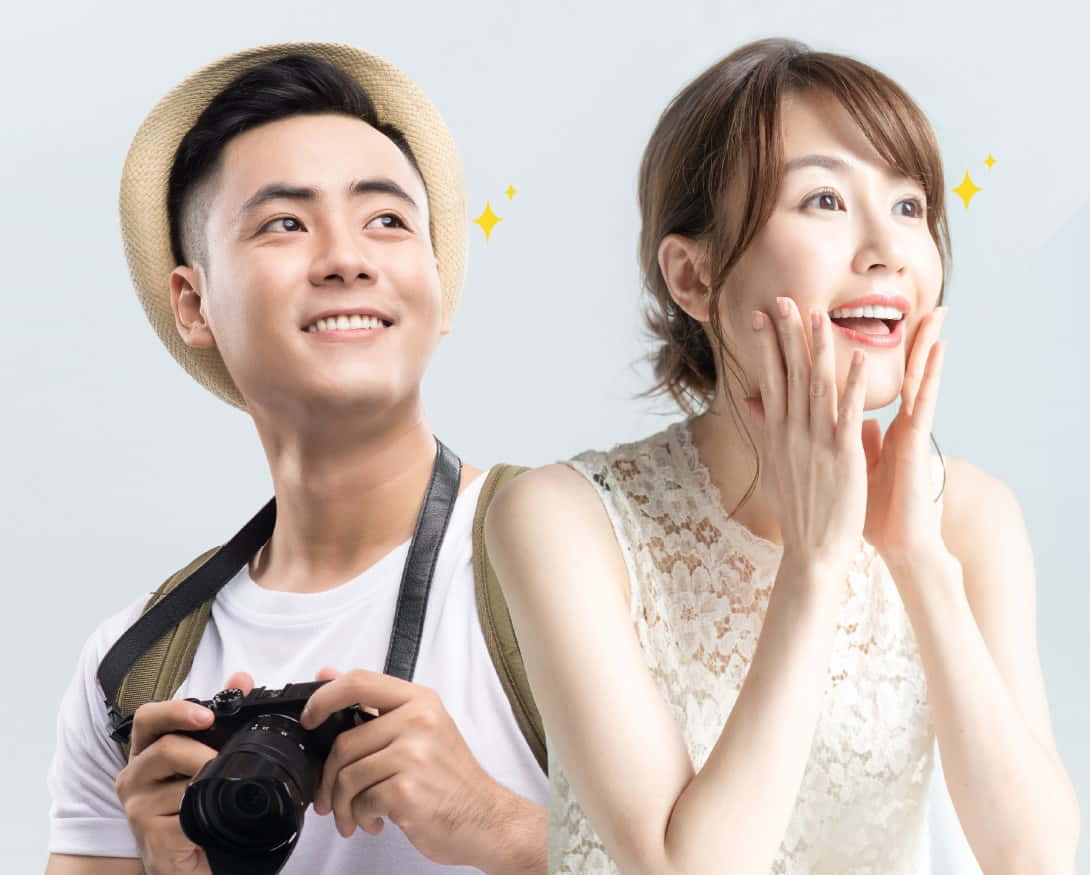 Who is suitable for SMILE?
At least 18 years old
Be in good health
No health issues which affect your eyes
Stable refraction in the past one year
For people with short-sightedness within 10 diopters (1000 "degrees") and astigmatism within 5 diopters (500 "degrees")

Preoperative Preparation
Comprehensive eye examination, including vision examination, retinal examination, etc.
Confirmation of eye condition for surgery
Please follow your doctor's advice when prescribing medication for pre-operative use if necessary
Please inform your doctor in advance if you are taking medication for a long period of time
It is advisable to arrange for family or friends to pick up after the surgery
You can eat and drink as usual before the operation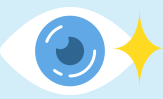 Postoperative Care
Follow your doctor's instructions on the use of medication to prevent infection and reduce inflammatory response
For 1 week after the surgery:

Do not rub or scratch your eyes at any time
Do not bend over to wash your hair or shower to prevent splashing water into your eyes
Avoid strenuous exercise, running and jumping to prevent increased intraocular pressure which may affect wound healing

Follow up on your doctor's advice to ensure you are well after surgery