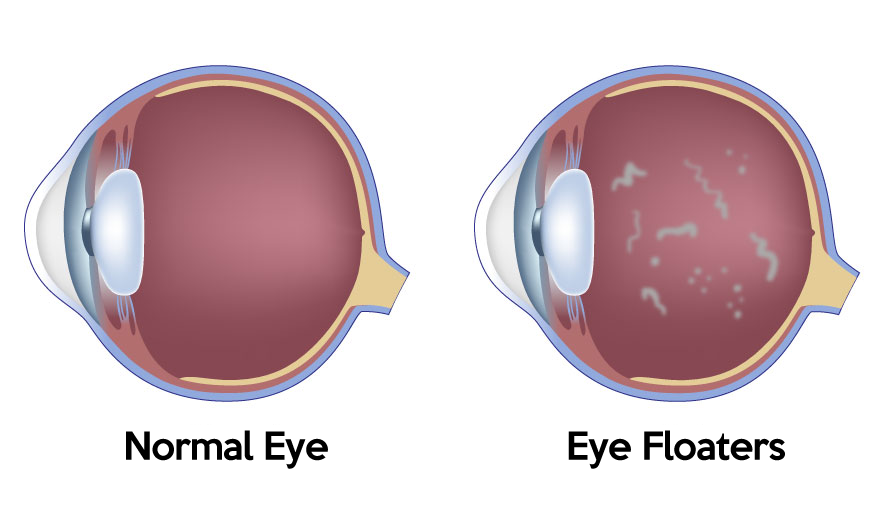 Do you see any floaters in your field of vision, e.g. small black spots or blotches, threads, fragments of cobwebs? These are all symptoms of eye floaters.

Eye floaters are a condition in which the clear vitreous humour in the eye degrades slowly, liquefies and becomes opaque, forming small debris floating in the vitreous. When light enters the eye, the refracted and clouded tissue is projected onto the retina. What we see is the shadow of a floating object. Causes include vitreous degeneration, vitreous detachment and retinal holes, etc. But if you see flashes or the sudden appearance of a large number of floaters, these symptoms may indicate the possibility of retinal detachment. It is necessary to seek immediate medical attention and conduct an eye examination as ophthalmologists will advise on the proper treatment to prevent permanent visual loss.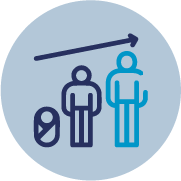 Vitreous degradation and opacity due to ageing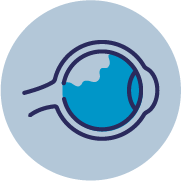 Vitreous detachment from the retinal surface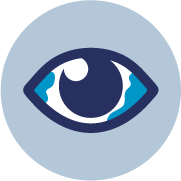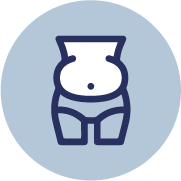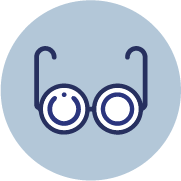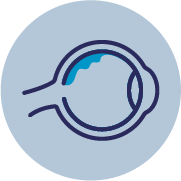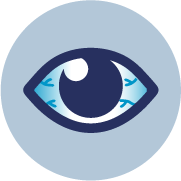 In general, as long as you are used to living with floaters and your daily life is not affected, you do not need treatment. If the vision is impaired due to large and many floaters, or the sudden onset of eye floaters or vision flashes, please consult an ophthalmologist and surgical or laser treatment for removal of vitreous is recommended.
This treatment aims at breaking larger and more centralized floaters into smaller pieces to improve and get rid of eye floaters. The procedure is painless and will be performed under local anaesthesia. This therapy, however, may not be suitable for all patients, for example, if the floaters are not loose or located too close to the macula or lens, it is not advisable to undergo laser treatment to avoid complications such as cataract or macular damage.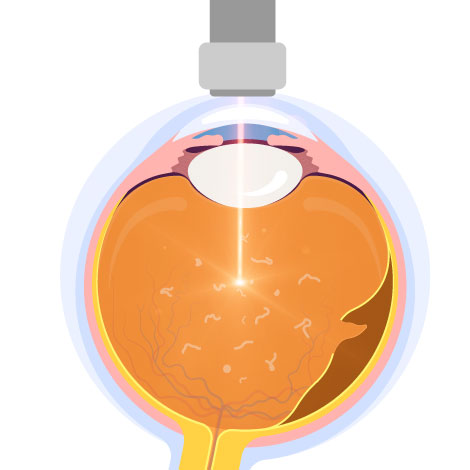 The vitreous humour is removed through a small incision and replaced with a solution to maintain the shape of the eye. Vitrectomy does not necessarily remove the floaters completely, and new floaters may form if the surgery itself causes bleeding or slash in the retina.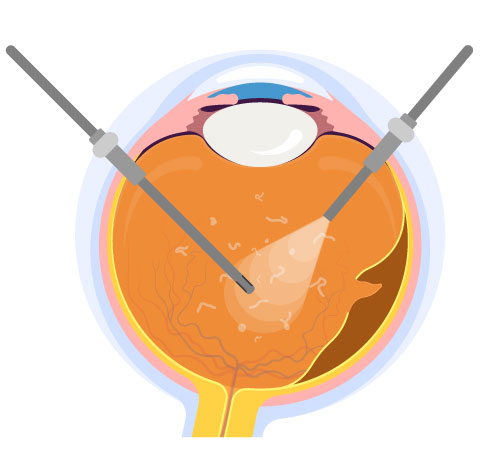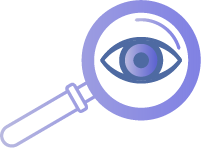 It is crucial to have regular eye examinations so that your doctor can be aware of any changes and help detect eye floaters and other abnormalities.
Eye floaters do not go away over time, but they do become less noticeable and settle at the bottom of your eye.
In general, they do not affect the visual acuity and you can get used to floaters. If you see flashes or a sudden appearance of many floaters, these symptoms may indicate retinal detachment, which can be serious enough to cause permanent visual loss.