Vivid Eye Centre provides one-stop professional optometry services.
After the optometrist conducts an examination with professional equipment, the customer will be prescribed with the right glasses according to the scientific examination results.
To prescribe glasses for different situations: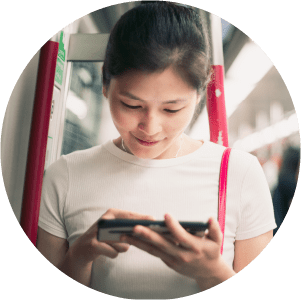 Use of electronic products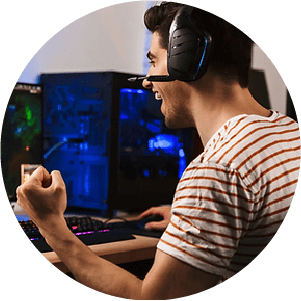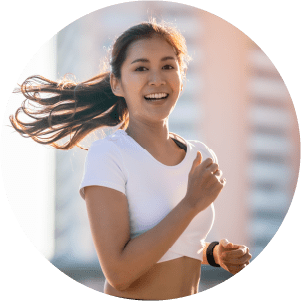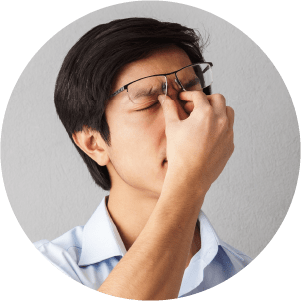 Suffering from eye disease
*Accept health care vouchers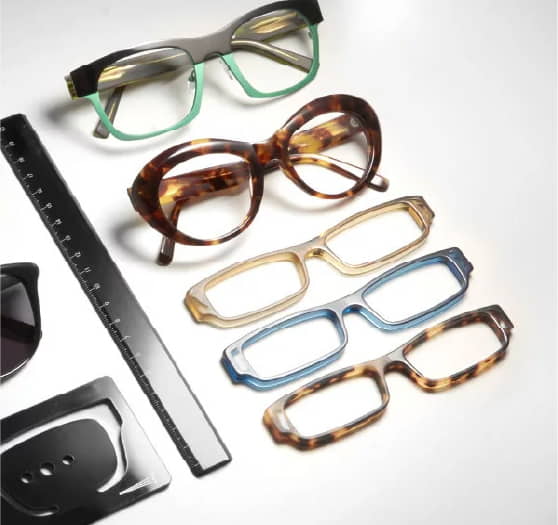 We offer a splendid array of quality frames from different brands around the world featuring various styles, materials and series. Customers are able to tailor-make eyewear that fits their personal style and is both practical and comfortable.
Japanese Hand-made Glasses
Established in the 1960s, Nova is a famous Japanese handmade eyewear brand in Sabae, Fukui Prefecture - a prominent town known for handcrafted eyeglasses. The manufacturer's Classic collection is 100% handmade by eyewear craftsmen. Niwa Masahiko, one of Nova's designers, was appointed by then emperor of Japan to make his glasses, which made it the emperor's official brand. With skills honed to perfection for over half a century, the crafter has taken its craftsmanship to a higher level, offering many more spectacular eyewear styles.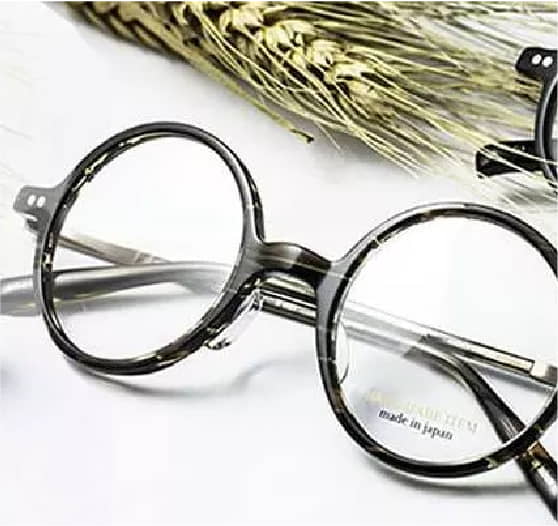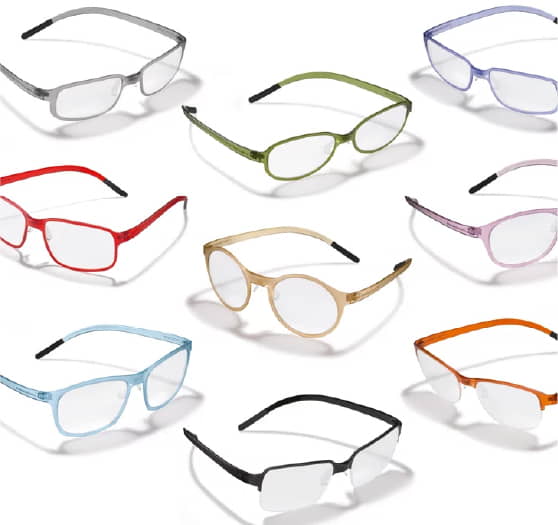 Swissflex is a Swiss eyewear brand developed and with products made in Switzerland. Its frame is constructed of the same medical plastic stent used for coronary interventions, light, resilient and durable at the same time. No screws are used in the whole frame, free of issue of loose or broken screws in the structure showing high durability. The hypoallergenic property of the medical engineering material presents parents a secure choice for their children.
French Traditional Frames
Francois Pinton is a traditional French eyewear brand established in 1953 by Robert François Pinton and has been around for almost 70 years. In recent years, the brand is striking a perfect balance between modernity and tradition. The French refined aesthetics with notes of la dolce vita is still vividly marked in the eyewear design, perfectly in tune with the trajectory of modern fashion while preserving the tradition authenticity.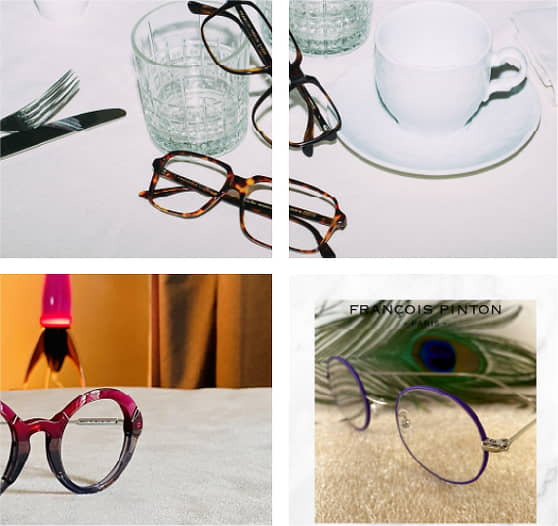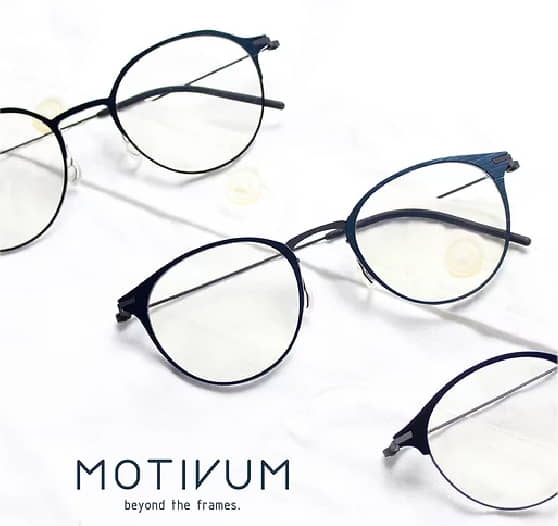 Korea's Eyescloud Experience
Eyescloud is a young Japanese brand winning the Good Design Award in Japan. The company exploits high quality Ultem material from Korea to manufacture the frames, which are designed with a focus on lightness, flexibility and durability to bring best wearing comfort to the wearer. The materials used in Eyescloud are also approved by FDA to be safe for every user.
Motivum is a lightweight eyewear created in 2018, made of both high elasticity Ultem and titanium. The weight of their frames is reduced to only 5g through its unparallel design while such an idea of minimalism is a surefire element to bring a flavour of modernity to the wearer.
Germany's Screwless Titanium
MUSTbygravix is a German brand of eyeglass frames made of 0.8mm Beta titanium and weighing only 9g, bringing a carefree experience to the wearer. The whole frame requires no spot-welding process, which makes it more durable. Further, after a prolonged triple polishing, its metal surface is smooth and fine. The plating is also done with the most advanced PVD coating, which makes the plating colour durable and rich (15 colours are available), and even rainbow colours can be presented. What's more, the brand's frames are designed with a proprietary rolling hinge, which requires no screws and puts MUST on a par with other German eyewear brands.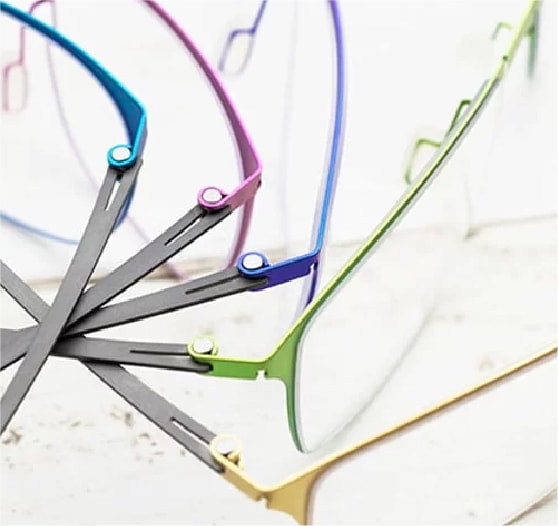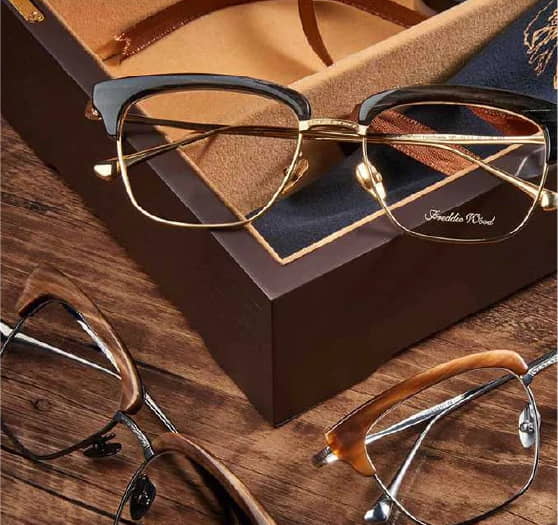 Being one of the toughest and most luxurious materials, buffalo horn has the low density and is thermal resistant, besides its anti-sensitive and anti-static attributes, which makes the buffalo horn frames more durable than other ordinary pieces. In addition, the material has the natural markings, so each pair is matchlessly unique to showcase its natural beauty in style.

We provide different types of lenses to choose from, so you can choose the right lens according to your specific condition.

Prescription for various types of lenses: