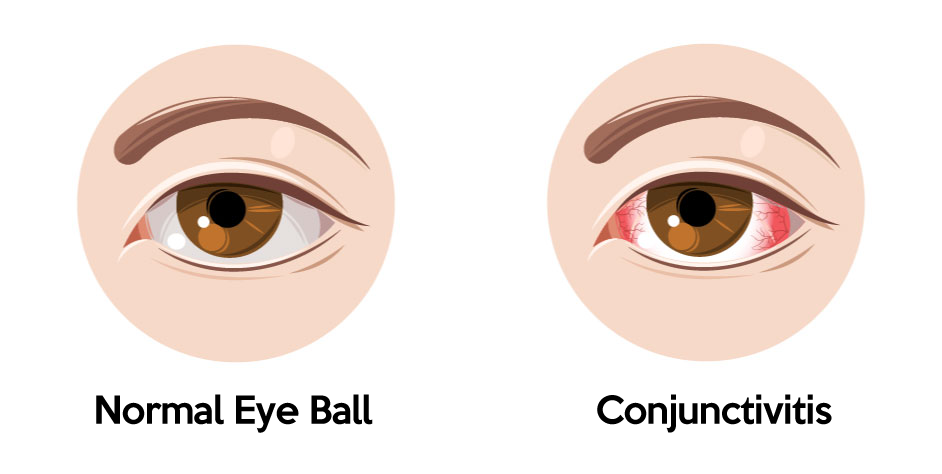 Conjunctivitis ( Pink eye)
Conjunctivitis, also known as pinkeye, is an inflammation of the transparent membrane that covers the inside of the eyelid and the front surface of the eyeball. As the membrane is the most superficial layer, it is also susceptible to inflammation by external factors. The condition could be owing to infectious or allergic causes. When your eye is infected by viruses, bacteria, or if it is irritated by pollen, second-hand smoke, chlorine in swimming pool water, ingredients in cosmetics, contact lenses or other allergens, inflammation or swelling may occur, leading to conjunctivitis. Symptoms of eye discomfort such as itchy or stinging eyes, redness, burning sensation, etc. may occur after infection. Read on to learn more about the causes, symptoms, tests and treatment of conjunctivitis.
Conjunctivitis is the most common cause of red itchy eyes and is generally classified as allergic conjunctivitis or bacterial conjunctivitis.
Allergic conjunctivitis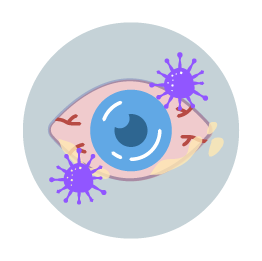 The condition is mostly caused by seasonal or year-round allergies. Once irritants come into contact with the eyes, allergens such as pollen, dust and animal dander can cause an allergic reaction and trigger nasal allergy symptoms.
Infectious conjunctivitis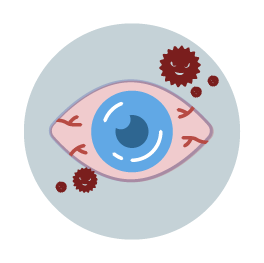 Bacterial or viral infections, such as the common cold, can lead to highly contagious conjunctivitis. Infected contact lenses or unclean eye make-up can also cause infectious conjunctivitis.
Irritant conjunctivitis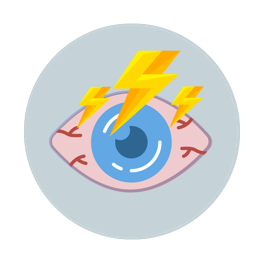 Cleaning agents, shampoo or air pollutants etc. may cause eye irritation and inflammation. Eyelashes falling into the eye can also cause such conditions.
Symptoms of Conjunctivitis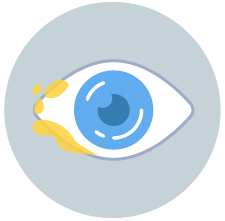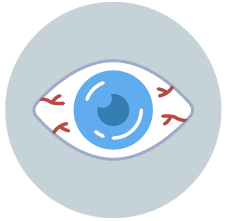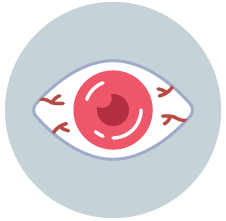 Redness in the eye and inner eyelid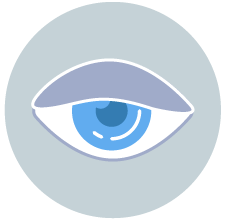 Crusty eyelash and eyelid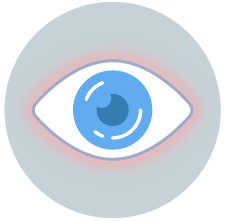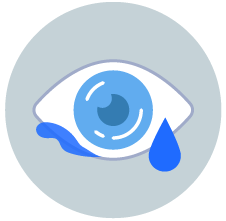 Anti-inflammatory eye drops and ointments
Anti-inflammatory eye drops and ointments are effective in treating bacterial conjunctivitis.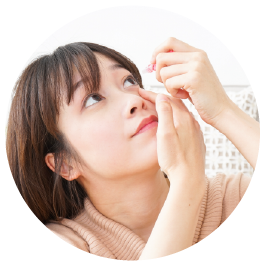 Cold compress, artificial tear
Cold compresses or artificial tears are recommended. Neurotransmitters respond more quickly to ice than to itchy allergies, reducing itchiness and helping relieve the inflammation and dryness of the eyes caused by conjunctivitis. What's more, patients should refrain from rubbing their eyes, blowing on them or applying hot compresses, and stop using contact lenses until the symptoms have completely disappeared to avoid further irritation and itching.