MUSTbygravix frames have been in production since 1999. Developed from the German automotive industry to the optical light industry, the craft combines traditional craftsmanship and innovative technology. Each pair of glasses absolutely comfortable and stylish is produced by the seasoned team with the exceptional assembling skills, which ensures the unrivalled quality of MUST's titanium eyewear in the industry.
1

Technology Experience Area

Experience the world's first and only 3D simulated custom technology
Upon arrival at the store, the optometrist will let you experience the world's first and only 3D simulated custom technology by customising your eyeglasses using the Gravix 4.0 INNOVATIVE 3D-FITTING-APP on iPad. With VR technology to scan the face, you are able to choose colours and sizes according to your head shape and preferences to simulate practical wearing of various kinds of glasses.
2

Completely Free Design Combinations

Customers can tailor-make their glasses to fit their needs. MUSTbygravix offers over 20,000 combinations to choose from, including frame width, height, nose bridge size, leg length, hinge tilt angle and so forth with the size unit finer to 1mm. There are also 12 colours and up to 100 designs that can be freely matched to customise the most comfortable and special eyewear.
3

Germany's Long History and Groundbreaking Technology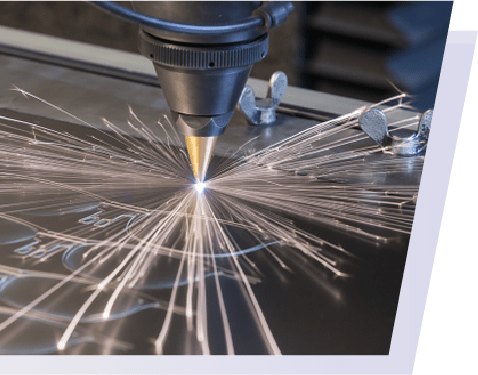 MUSTbygravix has developed laser engineering equipment specifically for its German factory. It utilises a 300W fibre laser with nitrogen (N2) to prevent embrittlement of the cutting edge as well as controls the gap between the grid rows and columns to 80 microns. Therefore, its cutting error is restricted to 0.01 mm only. The manufacturer uses its cutting technology to shape the frame in one piece without a single screw, the epitome of the less-is-more concept.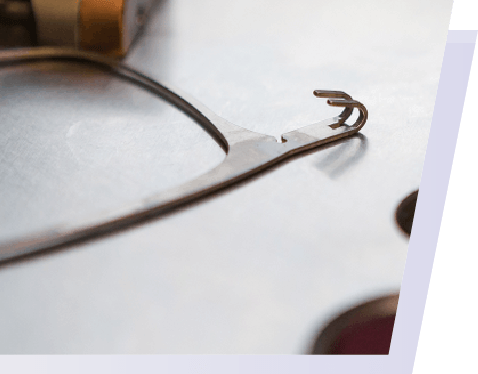 The crafter exploits innovative hinges to differentiate Grafix-Eyewear's products in the market. When worn, the pair embellishes every face. Its most representative rolling hinge design replaces the screws of traditional eyeglasses, allowing for more stable frame opening and closing. The frame has been tested to withstand over 20,000 uses without any wear and tear.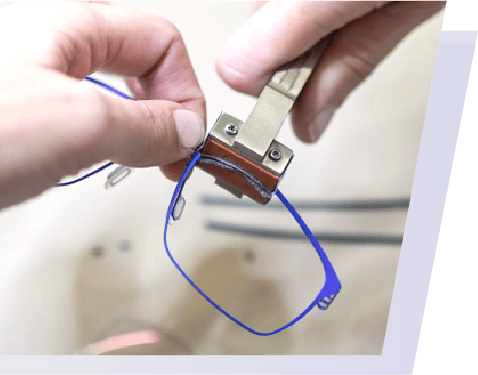 With Frames Honed to Perfection:
The three processes of vibratory grinding, plasma polishing and sandblasting are here to provide second-to-none deburring, descaling and polishing of the frame. The final colouring is done using PVD coating technology under high vacuum, with the help of ions to position the tone on the product's surface, casting a very thin layer. The advantage of this colouring technique is that it will not cause skin irritation.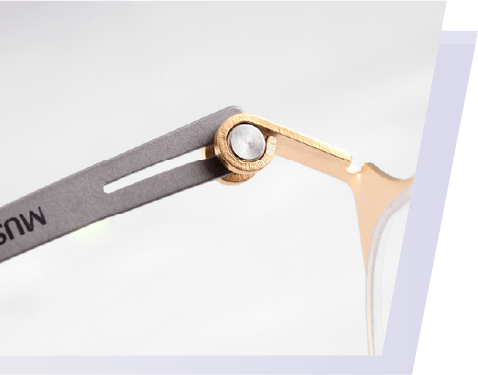 Allows the frame to appear in 15 vibrant colours.
4

Handcrafted Masterpieces

MUSTbygravix glasses are 100% handmade in Germany. Moreover, the brand is equipped with the best machinery and plants, in which all production lines and technology development are under strict control. The matchless craftsmanship possessed by the German ensures the quality of every workpiece which defines the epitome of minimalism.

MUSTbygravix utilises high-quality titanium for its eyewear, which is even lighter than stainless steel. Its non-allergenic and almost unbreakable properties make it an excellent material for the manufacture of eyeglasses. It is not easily deformed, corroded, and restores its original shape even after being bent by strong force, ideal for users who exercise frequently, pay attention to texture details and functionality, but have a limited budget. Titanium is a metal with light weight, high strength and stable-chemical property, and is resistant to high and low temperatures, strong acids and alkalis, all have made it an attractive material for space applications, and one of the most popular frame materials in recent years.

Vivid Eye Centre is one of the 10 outlets in Hong Kong where customisable Grafix-Eyewear glasses are available.

Vivid Eye Centre promises that you can pick up your glasses within 10 weeks.